Bellview Community Hall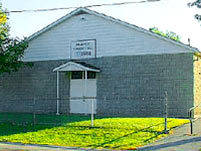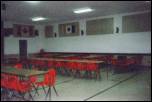 Bellview Community Hall
55 Tom Street
Brantford, ON N3S 2T6
Tel. : 519-752-7623
Map
The Bellview Community Center/Hall is owned by the City of Brantford and,
operated by Brantford Kinsmen Club
for years.
Bellview boasts to being a beautiful Hall for your event and can be rented for any occasion. It is nessled on the heart of beautiful Eagle Place. The hall has been used for many programs and activities like meetings, aerobic classes, dancing classes, movie nights, stage performances, shuffleboard tournaments, martial arts classes, bingo's, family reunions, special occasion parties, school functions. The hall has a capacity of 150 people so it is big enough for most usages, but small enough to be cost effective for your needs.
City of Brantford Licence #16 000445 PH
******* Monies from Hall rentals go to maintain the Hall. *******

Hall Facilities
The Hall

Capacity 150 people

No Smoking

Large main floor

Air conditioned

Nice size stage

Recently Renovated Washroom Facilities
- Including family bathroom

Fully accessable

Licensed building

Always kept clean

Very well lite

Classy Tables

Coat Room


Fully Equiped Kitchen

Serving area

2 (New) Fridges

2 (New) Stoves

Several Sinks

Lots of counter space

Coffee pots available

Local Telephone access


Grounds

Hall grounds are beautifully maintained

A onsite playground

10 parking spaces
- additional parking on the street
- 2 Handicapped parking spaces available.

Many large trees

Grounds well lite

Convience stores around corner

Close to bus routes

Great Neighbours

Rental Fees:
No child birthday parties permitted - Rental Rate - Revised rental rates - effective Jan 1, 2014 Available only
Monday through Saturday afternoons
- no alcohol (Birthday's, Christmas Parties, Baby Showers, Family Reunions, Christenings) Facility - Special Rental Rate (12 p.m.(noon) - 6 p.m. - $135.00)-(includes 30 minutes prior for setup). Surety deposit of $100.00 is required day of event Rates include tables, chairs, stoves and refrigerators. We do not supply dishes, utensils, dishwashing soaps, dishwashing cloths or dish towels or other cloths for washing table Tops or Counters..
Receptions
6:00 p.m. to 1:30 a.m. -
$325.00
Afternoon @ $75.00 hour or $225.00 noon – 6:00 p.m.
Surety deposit -
$150.00
is required day of event
SOCAN fees - Listening $35 - Dancing $65
Kitchen stove included(for warming only)
Group meeting rates available upon request
Payment:
Minimum deposit required - $100.00 Rental balance (due 10 days before event)
EXCESS HOURS:
The licensee agrees to pay an additional fee of $75.00 per hour charge for each hour or portion thereof should the event exceed the contract time. This includes set-up and take down time. Surety deposit is refunded, usually within 10 days, if not needed for additional hours, janitorial or dumping fees and there has been no damage done to chairs, tables, etc..
Prices subject to change without prior notice