Brantford Kinsmen Events
The Kinsmen Club of Brantford have both put on and participated in many events throughout the years to raise money for projects and promote a strong community spirit. Below are listed both current and past events and a description of them:
Current Events
Annually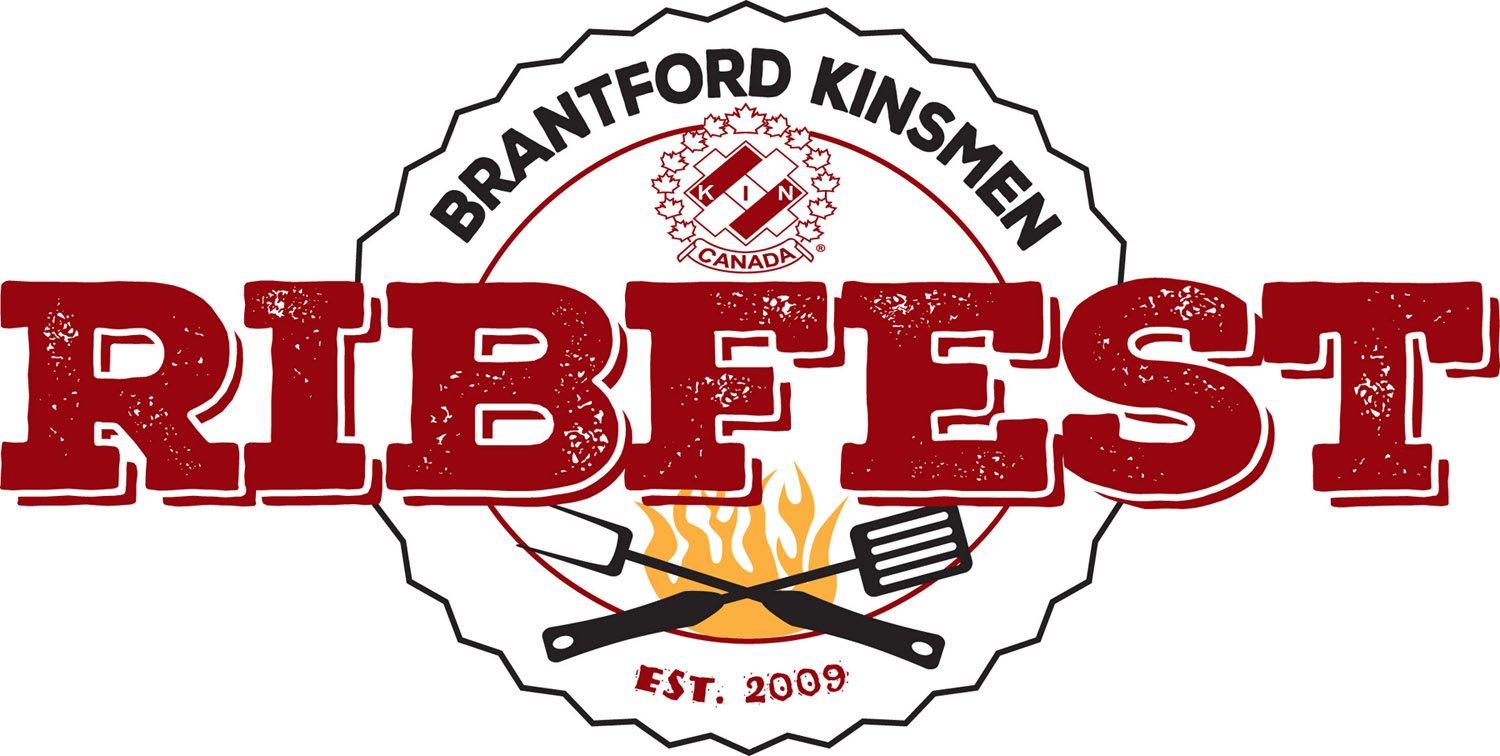 th Brantford Kinsmen Annual Ribfest
Three days in August with astonishing amount of mouth watering ribs and chicken to be prepared and consumed over the weekend. Money raised goes to community projects. This is a community event.
th Annual Car Show & Swap Meet
Annual Car Show & Swap Meet located in Paris, Ontario and money goes to community projects
Brantford International Villages - th NY, NY Village
One of the City of Brantford's main events that draws visitors from outside the municipality while encouraging citizens of Brantford and Area to participate in this unique cultural experience.
Past Events
Weekly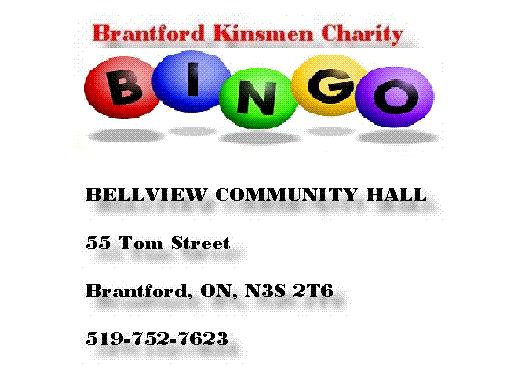 Kinsmen Bellview Bingo
Kinsmen has puts on a weekly Bingo every Thursday of the month from September - July at the Bellview Hall for years.
Annually
National Day of KINdness
National Day of KINdness is for our members and clubs to celebrate our founding (February 20, 1920) and commitment to serving the community's greatest need.
Organ and Tissue Donor Awareness
Promoting organ donation awareness was the first national public awareness project of Kin Canada. Established in 2001, the Kin Organ Donation Awareness Campaign (Kin-ODAC).
Canadian Blood Services
Kin Canada is a National Partner for Life with Canadian Blood Services (CBS), the not-for-profit that manages Canada's blood supply in all provinces and territories outside of Québec.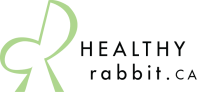 Pay as you feel Soup
Delicious Pay as you feel Soup at the Healthy Rabbit and proceeds go to support the communities greatest need.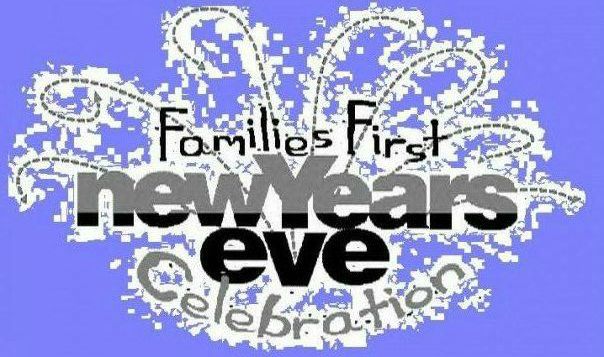 Families First New Years Eve Celebration(FFNYE)
This allowed people in our community the opportunity to ring in the New Year with families and friends in an safe, fun filled, alcohol and drug free environment. THREE YEAR WINNER of the SERVICE SHIELD AWARD.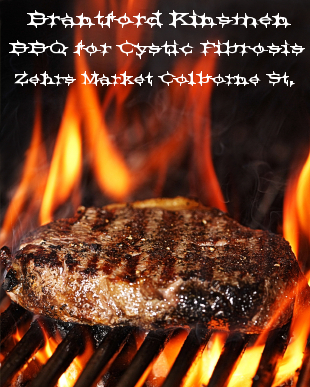 Annual Zehrs Bar-B-Que for Cystic Fibrosis
The Brantford Kinsmen Club was pleased to put on a Bar-B-Que for Cystic Fibrosis. And Kinsmen are proud to have Zehrs Markets on Colborne St. as our Supporter for his event.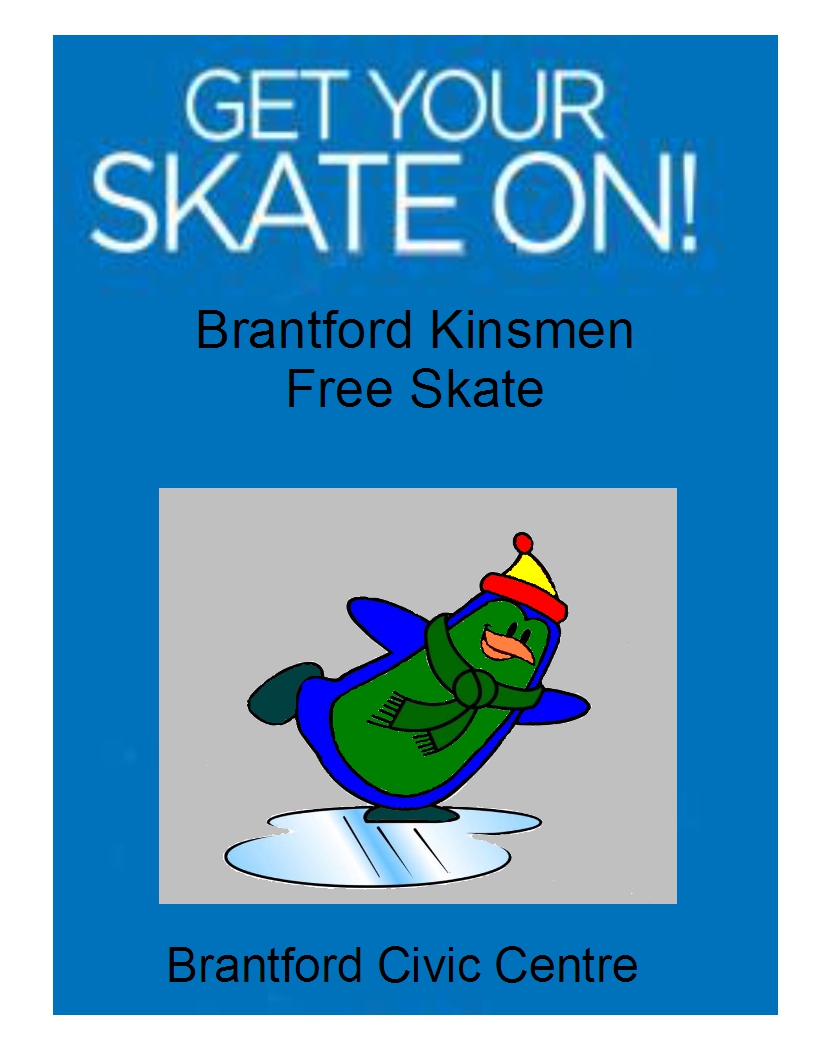 March Break Free Skate
Kinsmen offers City & County's Residents a free Skate at Brantford Civic Center. Kinsmen feel Activities like these go to improve our community. And more importantly is a way of saying thank you to all for your support.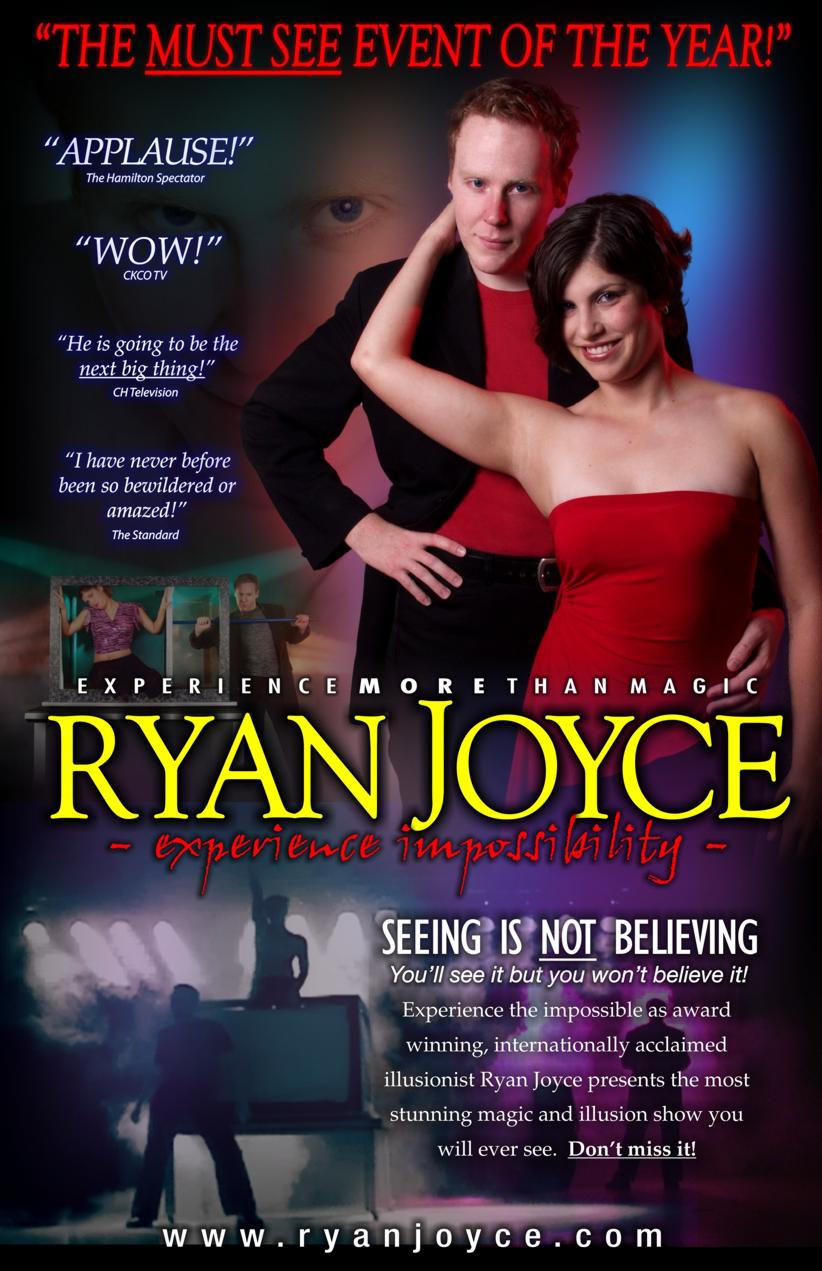 Charity Magic Show
Be prepared to experience some of the most outstanding magic of the century. The Ryan Joyce Show is an unbelievable grand scale illusion show that features fast paced, high energy modern magic and spectacular illusions.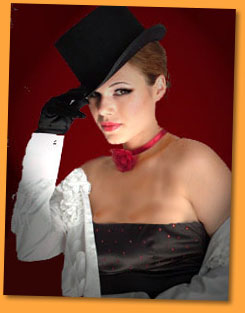 Charity SuperStars Tribute
The Theatrix International Inc. are bringing you SuperStars Tribute Live. Come and be close to the Stars. WITNESS THE BEST TRIBUTE SHOW YOU WILL EVER SEE... LIVE ON STAGE!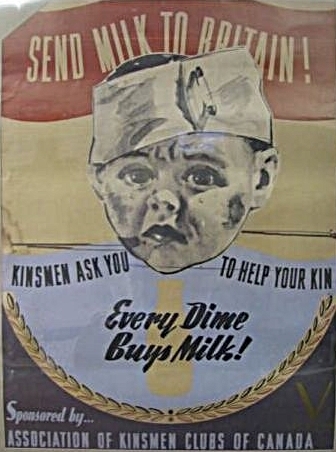 Milk for Britian
Rallied Kin members across Canada raise funds for the purchase of powdered milk. Goal first year was Raise enough money to purchase one million quarts; within nine months, supplied more than three million quarts!
Portraits of Honour
The Portraits of Honour is a 10' x 50' hand-painted mural depicting the 158 Canadian soldiers, sailors and aircrew who lost their lives serving in Afghanistan.
Charity Christmas Concert
We are honoured to present our Christmas Concert with Naomi Striemer who is a Canadian/American singer. She was raised on a hobby farm in Malagash Point, near Truro, Nova Scotia.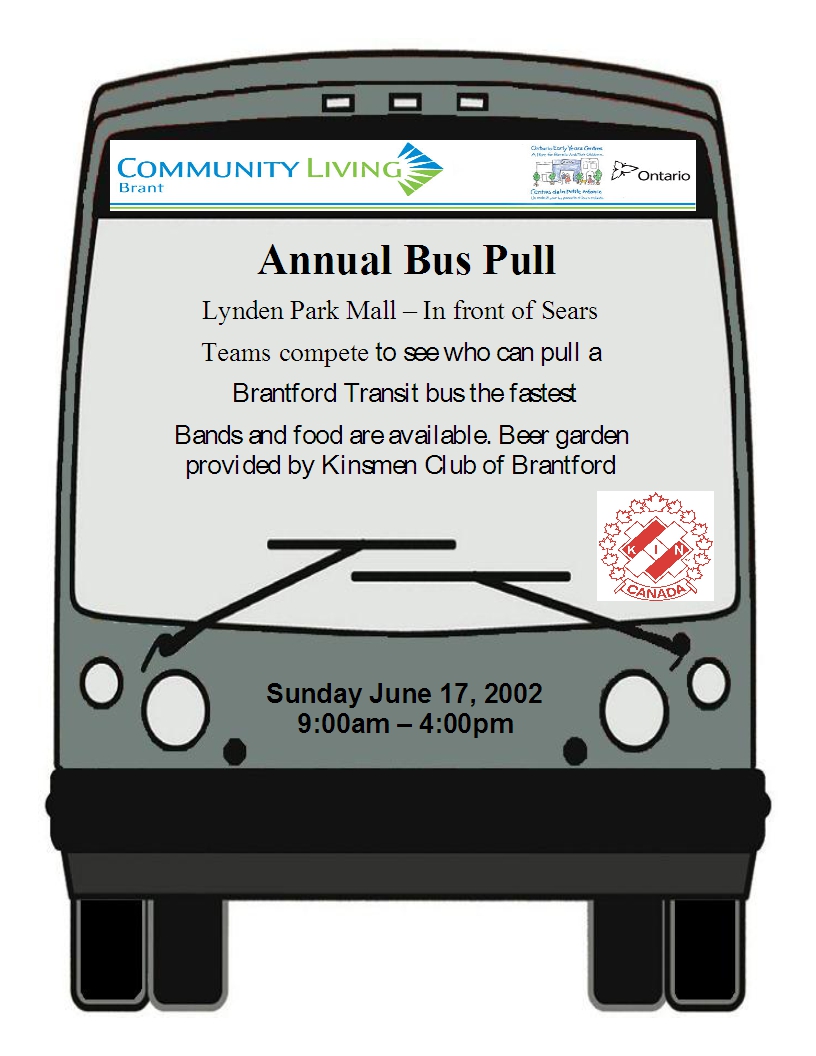 Community Living Brant - Annual Bus Pull
The annual bus pull at the Lynden Park Mall (front of Sears) is a fund raiser for Community Living Brant. More than 20 teams are scheduled to compete to see who can pull an Brantford Transit bus the fastest.
Zellers & Kinsmen Moonwalk
The Zellers & Kinsmen Moonwalk was a joint effort the the Kinsmen and Zellers stores as a fund raiser for Cystic Fibrosis. Which is now called Great Strides™ walk.
Elmer The Safety Elephant/DARE Program
The Elmer The Safety Elephant which is now the DARE Program provide children with the information and skills they need to live drug-and-violence-free lives.
Terry Fox Run
The Brantford Kinsmen helped out with the Terry Fox Run was a Canadian athlete, humanitarian, and cancer research activist. He embarked on a cross-Canada run to raise money and awareness for cancer research.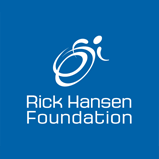 Rick Hansen ride for a Spinal Cure
The Brantford Kinsmen helped out with the Rick Hansen ride for a Spinal Cure which was a dream – to make the world more accessible and inclusive and to find a cure for paralysis after spinal cord injury.
Jessica Dawn in concert
The Brantford Kinsmen presented Jessica Dawn in concert – performing sweet inspirations in support of Cystic Fibrosis and Brant County SPCA.
Brantford Jaycees Santa Clause Parade
Santa Claus parade celebrate the official opening of the Christmas season with the arrival of Santa Claus. Parade include themed floats, dancing or marching groups and bands playing Christmas songs.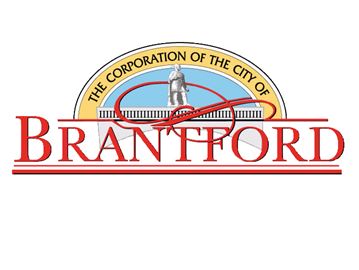 Brantford Canada Day Parade
A great community event that brings everyone together to celebrate Canada's birthday. A celebration for our community on Canada Day, is one of the great community events. Don't miss out.
Paris Canada Day Parade
A great community event that brings everyone together to celebrate Canada's birthday. A celebration for our community on Canada Day, is one of the great community events. Don't miss out.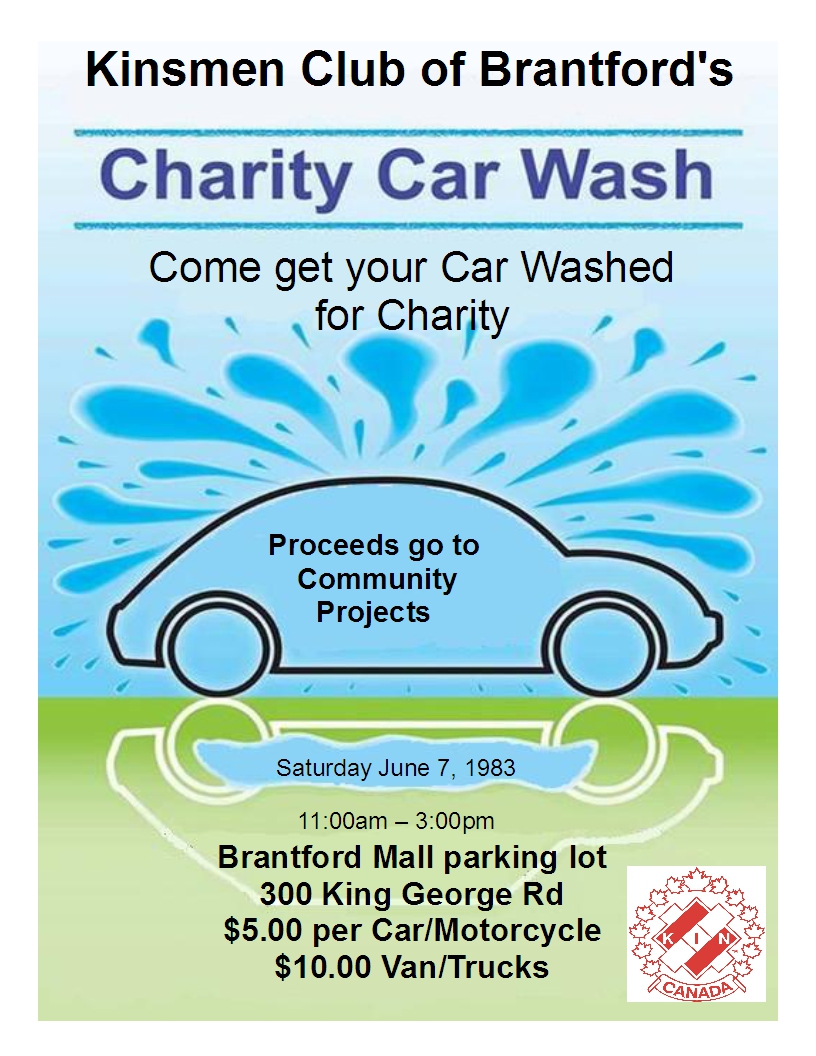 Charity Car Washes
Kinsmen have put on charity car wash as a great way to raise funds for community projects. It's a great project to raise needed community funds.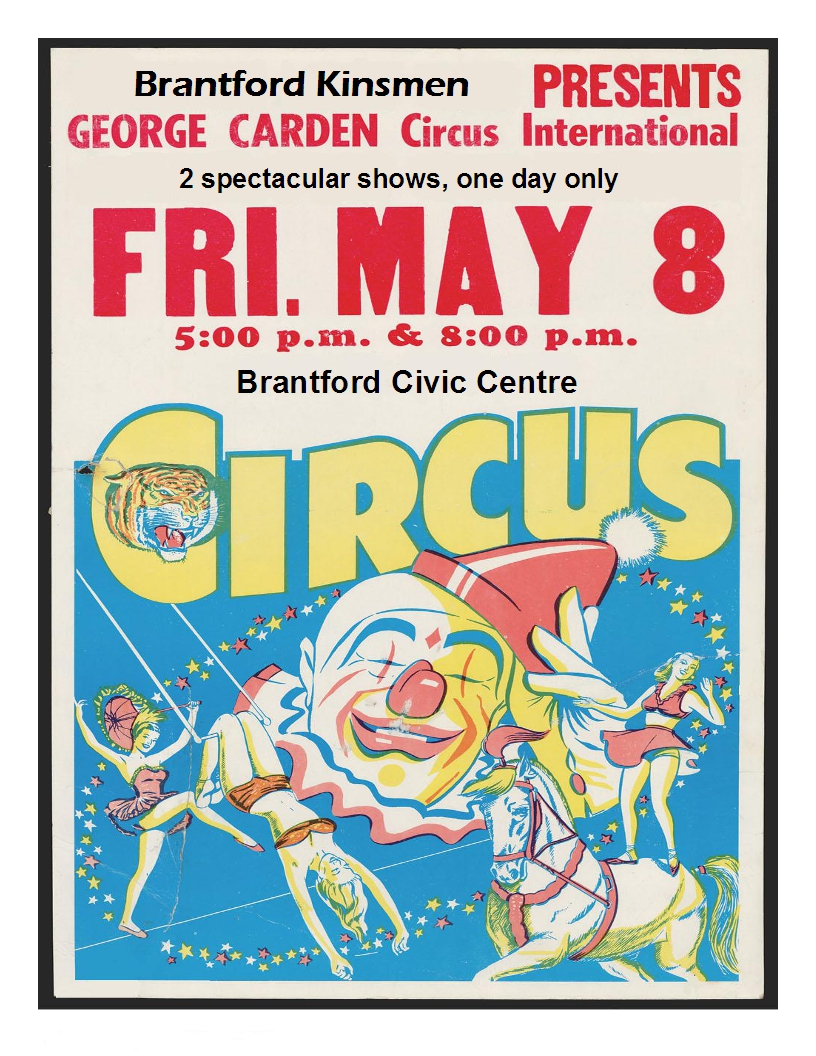 George Carden Circus
We present the Original 3-Ring Circus! The best circus performers with a combination of strength & skill, beauty & mystery. Watch as the performers transform the magical world of circus. A fun family adventure for everyone.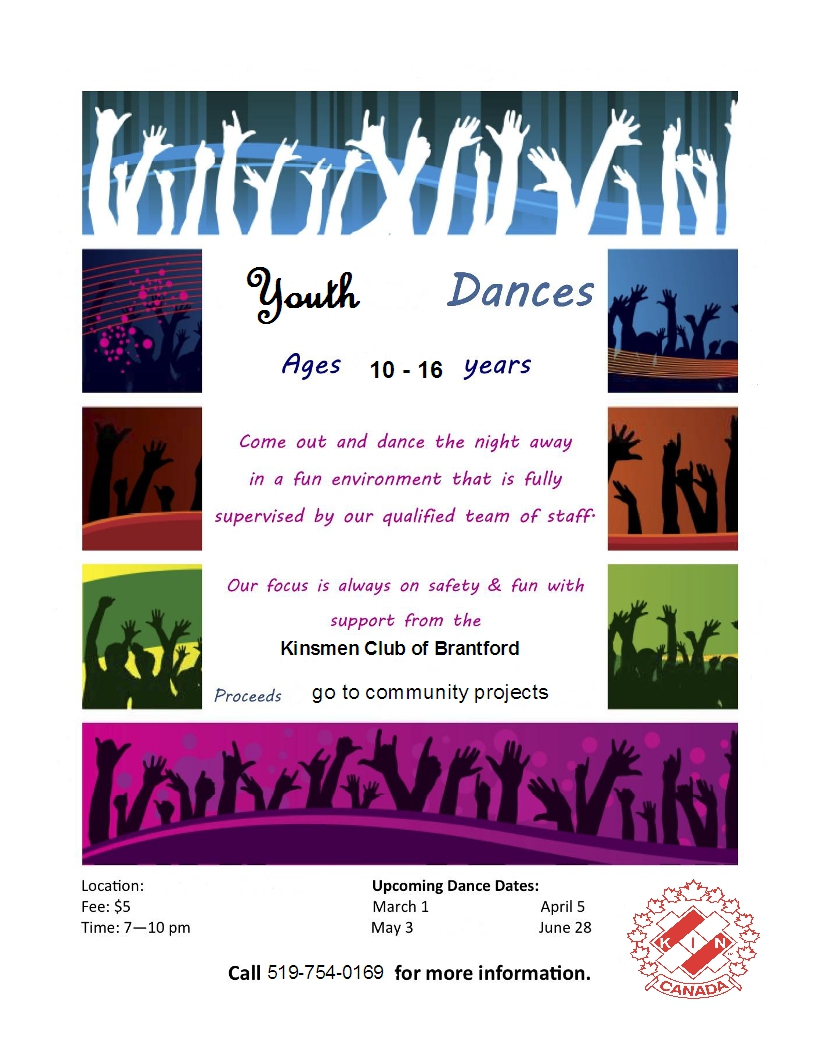 Youth Dances
Youth Dance Program was introduced offering DJ Dances on Friday evenings for kids, while parents, have the opportunity to enjoy hours of down time while needing not worry about their kids safety.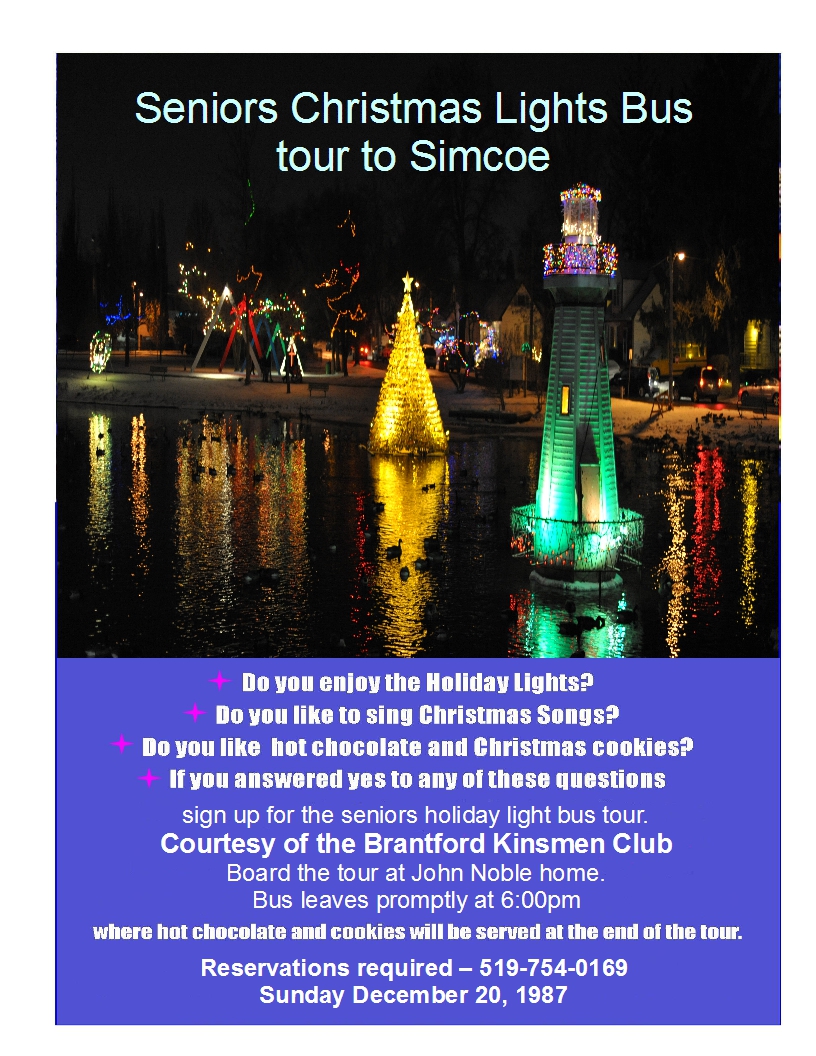 Seniors Bus Trip to Simcoe for christmas lights
It has been a highlight of the season for both the volunteers and the seniors who take part in the Christmas Light Tour.
Summer Camp for Needy Children
Was a program to help underprivileged children in low income families have access to recreational camps that they may not otherwise have had access to due to families financial ability.
Children's Summer Community Crafts
Was a program held at the Bellview Community Hall run by the Brantford Parks & Recreation Department and funded by the Kinsmen Club of Brantford to provide the kids of Eagle Place a recreational outlet during summer months.
Canada 125 Voyageurs Program
A cross-Canada canoe expedition celebrating the 200th anniversary of the first recorded crossing of North America by Sir Alexander Mackenzie during Canada's 125th anniversary celebrations.
Canada 125 school participation of signing the Canadian Flag
Was a initative to sign the Canadian Flag taken by students across Canada showing there support during Canada's 125th anniversary celebration.
Many more added as they occur
---
For more information on these events please contact us
* Events are subject to change without notice. Please check with us to confirm details.